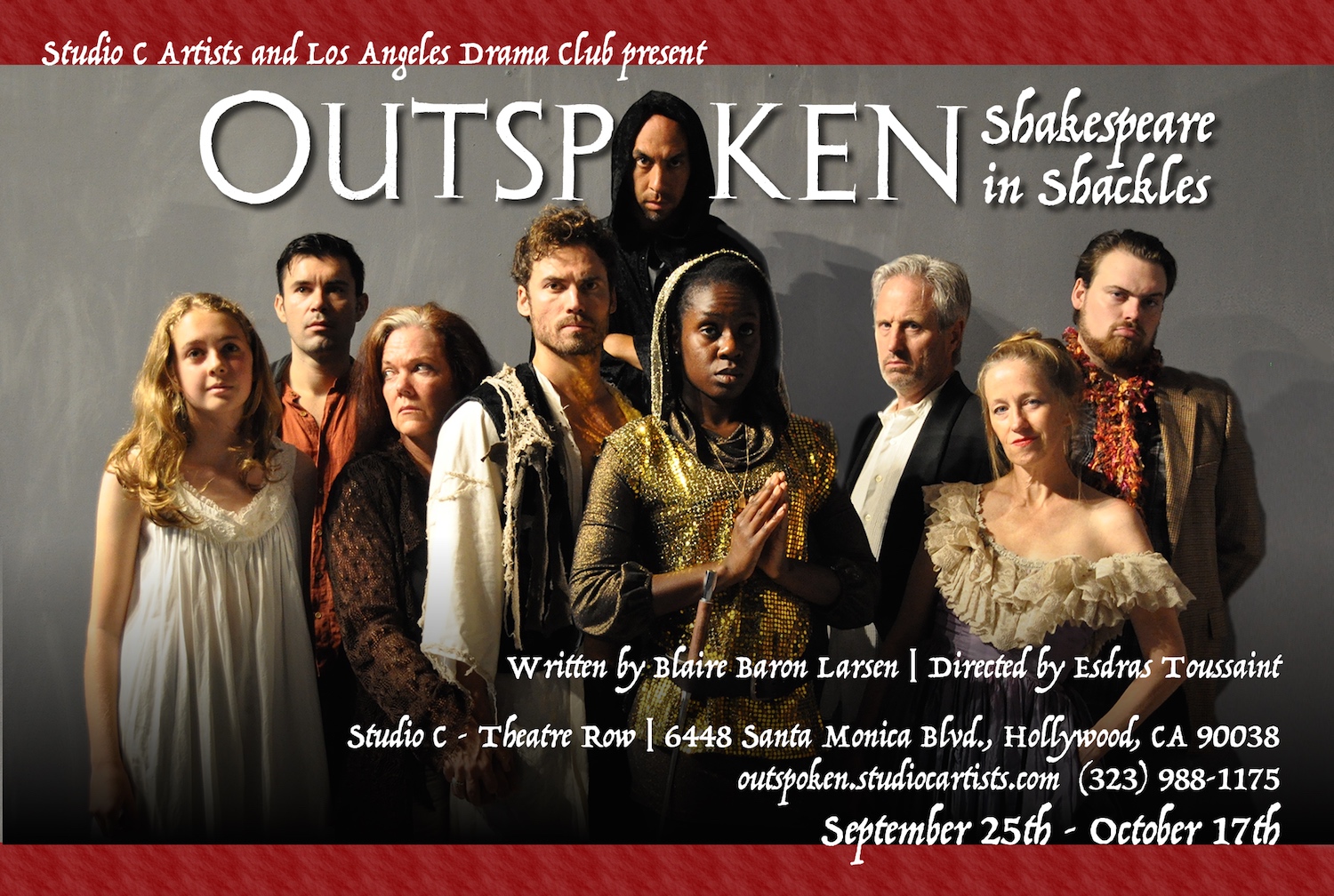 What happens when some of Shakespeare's most gregarious characters are
all locked up together in the infamous London prison, The Clink?
Studio C Artists
in association with L.A. Drama Club presents…
OUTSPOKEN: Shakespeare In Shackles
Written by Blaire Baron Larsen
Directed by Esdras Toussaint
Starring (In Alphabetical Order)
Anniwaa Buachie as Joan Of Arc

J. Bailey Burcham as Falstaff
Michael Edelstein as Falstaff (10/16 & 10/17)
Will Gressman as Hamlet

Blaire Baron Larsen as Paulina

Juliette Millar as Juliet
Brandon Nagle as Jack Cade
Kila Packett as The Gaelor
Julia Walker Wyson as Doll Tearsheet 
Edmund Wyson as Kent
Runs Friday & Saturday Evenings @ 8PM
September 25th – October 17th
General Admission – $20.00 ($15 Early Bird*)
Approximate running time: 75 minutes
A STUDIO C ARTISTS PRODUCTION
Artistic Director:  John Coppola
Producer:  Michael Sonntag
Stage Manager:

* Use the promo code "earlybird" to get $5 off General Admission seating up to 24 hours prior to the performance.